In the News

Report: U.S. Rescue Team Was on Its Way to Benghazi…

The evidence is overwhelming that the United States had several rescue teams ready to go during the 2012 Benghazi attacks, but someone turned them back ... http://bit.ly/1lArquM.
We Added The Names (over three 1/2 years ago) of Ambassador J. Christopher Stevens, Sean Smith, Information Officer, Glen Doherty, Former Navy SEAL and Tyrone S. Woods, Former Navy SEAL, "the Benghazi Four" To Our 9/11 Fallen Military Heroes Memorial in Venice, Florida...
The 9/11 Victims and Fallen Military Heroes Memorial we built in Venice, Florida is the 1st and only in the entire country to HONOR Our Fallen Heroes who were abandoned in Benghazi by engraving their names along with Our Fallen Military Heroes on the walls of the 9.11 Memorial in Patriots Park in Venice, Florida, where the terrorist were trained and plotted the September 11, 2001 attacks.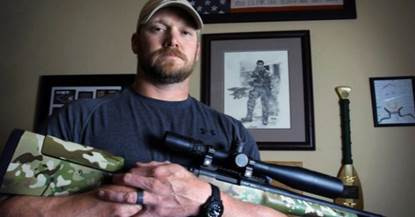 Please know that we at Salt of the Earth USA have engraved the names of Navy SEAL's, Michael P. Murphy, Danny Dietz and Matthew Axelson, along with 91 Navy SEAL's, two (2) of which are recipients of the Medal of Honor including the 22 Navy SEAL's who were killed on August 6, 2011, Extortion 17 on the 9.11 Fallen Heroes Memorial at Patriots Park in Venice, Florida.
We recently added the name of Christopher "Scott" Chris Kyle, Former Navy SEAL-The Greatest Sniper in U.S. Military History.
The 38-year-old father of two was remembered as the deadliest sniper in U.S. military history, according to the New York Times.
The below email is a Loving Mother's response to a Happy Birthday Wish for her son Tyrone S. Woods…

From:Trail 213
Sent:Friday, January 15, 2016 3:13 PM
To:Gene Sweeney <genesweeney21@gmail.com>
Subject:RE: A HAPPY BIRTHDAY WISH FOR YOUR SON TYRONE
Thank you so much, Gene, for remembering my courageous son on his very special 45th birthday and the release of "13 Hours."
Like you, so many have reached out and it is making this day more bearable for me. Please know that I continue to appreciate your holding Tyrone in your heart and honoring him at Patriots Park. I know that he will always be remembered by the people in his grandmother's home state of Florida, and I know she is smiling about that.
With honor to all those who have served and sacrificed,

Cheryl
Cheryl Croft Bennett
Oregon City, OR 97045

Please visit Salt of the Earth USA Facebook Page http://on.fb.me/1aHUhS3 and LIKE us.
The Perfect Day Film
The filming on Saturday, April 23rd, 2017 at the 9.11 Victims and Fallen Heroes Memorial at Patriots Park in Venice, Fl.,was especially moving. To learn more about the movie ... click here. To view the awesome Memorial and the names already engraved on the walls please click on this link.
On behalf of our Fellow Veterans and Patriots, Retired US Navy SEAL, Jason Redman, Retired FDNY 1st Responder, Tim Brown, Mickey Quinn, US Navy Korean Veteran, Retired FDNY 1st Responder, Richy Evers, Retired FDNY 1st Responder, Garrett Lindgren, and Gene Sweeney, USAF Vietnam Era Veteran we are very proud and honored to be in the Perfect Day Movie.
This has been a Once in Lifetime Experience to have the Honor and Privilege to work with these young Producers, Directors, (JC Films) Film Crew (Lakeside Media) Wardrobe and Make-up Professionals.
For more details about the filming click on the below links.
Click on LakeSide Media's video.
https://www.youtube.com/watch?v=-2Wfv6b39QM